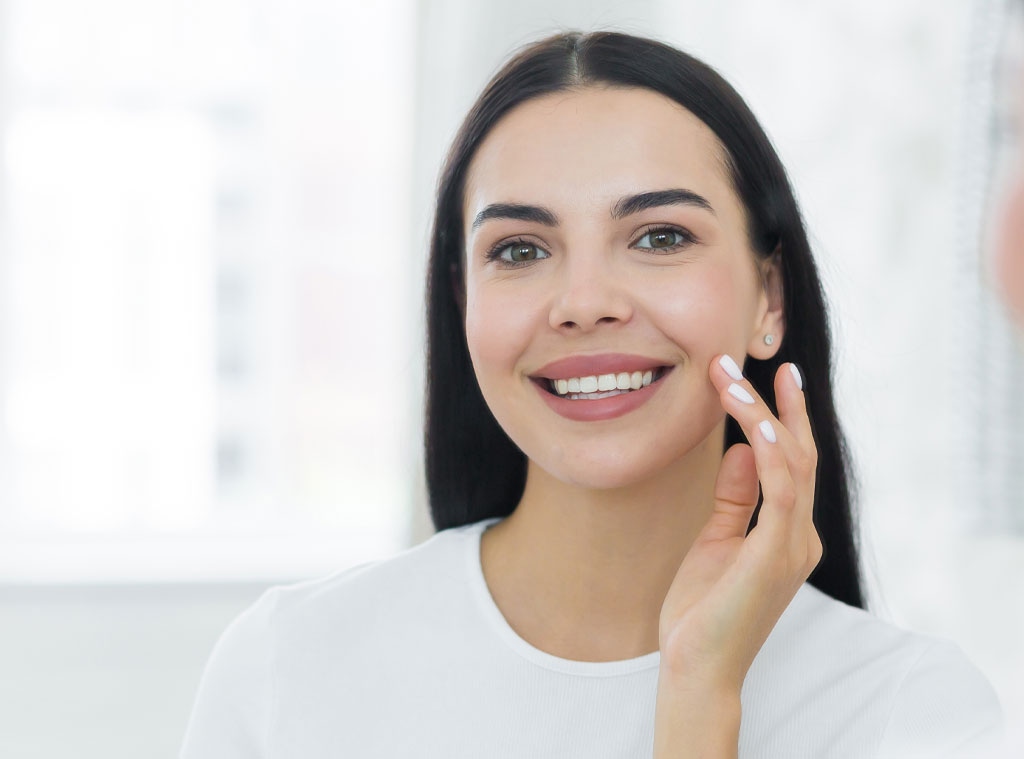 Liubomyr Vorona/ Getty Images
The brand featured in this article are partners of Amazon's Creator Connections program, which means E! may make an increased commission on your purchase if you buy something through our links. Prices are accurate as of publish time. Items are sold by retailer, not E!.
If you have oily skin, you know that figuring out your skincare routine is a delicate balancing act that may take some trial and error. Often, oily skin can lead to clogged pores, acne, and sensitivity, especially in my experience. 
If you're looking for a solution for breakouts, excess sebum, and irritated skin, you need to try the Mediheal Tea Tree Essential Face Mask, which has 1,800+ 5-star Amazon reviews. According to the brand, this formula has a Teatree Calming Biome complex, which "treats blemishes and clears skin." I find that this is a great product to soothe my skin when it's acting up and it helps keeps oil at bay. 
Add this product to your weekly routine or you can use it more frequently depending on your skin's needs. We all want skin that's calm, clear, and hydrated. The Mediheal Tea Tree Essential Face Mask is a great step toward that goal.
Mediheal Tea Tree Essential Face Mask- Set of 10
After cleansing and toning your face, apply this sheet mask. Leave it on for 10-20 minutes. When you remove the sheet mask, lightly massage the remaining product so it absorbs into your skin.
A lot of shoppers mentioned using this mask once a week, but do what is best for your routine.
These reviews from shoppers will convince you that this an essential for oily and acne-prone skin.
Mediheal Tea Tree Essential Face Mask Reviews
A shopper said, "Reduces my blemishes and redness in one use. I love this soooooo much!"
Another urged, "BUY THIS MASK! I've never had acne, but I occasionally get blackheads and blemishes; sometimes they scar. A month ago, I had a lot of pimples and scarring from picking in my face. I bought these masks and after 5 of them, the pimples stopped forming and the scars have started to fade tremendously! Korean masks are the best!"
A reviewer wrote, "Amazing. Mediheal does magic for my skin."
"Helps with my hormonal acne. I notice when I do get breakouts these masks speed up the healing and downsize the pimples dramatically. They make my skin extra soft and less oily," a shopper reviewed.
Af fan of the product shared, "I've been using this mask for a couple of years and it never disappoints! It helps soothe my skin and when I wake up the next morning, my skin looks very smooth and there is less redness overall. I've tried other masks, but I always come back to this one!"
Looking for more products that are suitable for oily skin? You'll love these top-rated moisturizers from SkinMedica, Neutrogena, La Roche-Posay, and more.